Our math and science "field research" hasn't netted us a Fields Medal or Nobel Prize — yet. But when it does, you can read about it here. Till then, here's some other stuff people have written about us … along with some other stuff we've said when people asked.
Upworthy
These 13 comics use "science" to explain the hilariously frustrating act of parenting
Bored Panda
15+ Funny Comics That Prove Parenting Is a Science
Today Parents
Funniest parents on Facebook this week
Huffington Post
41 Comics About the Ups and Downs of Fatherhood
31 Comics That Capture The Never-Ending Struggle That Is Bedtime
9 Comics That Sum Up Easter For Parents
19 Comics That Sum Up Car Rides With Kids
13 Comics That Completely Capture Parenting During A Tantrum 
9 Cartoons That Absolutely Nail The Potty Experience With Kids
14 Cartoons That Totally Sum Up Parents Love/Hate Relationship With Toys
21 Highly Accurate Comics for Parents Suffering Through Back-To-School-Season
13 Comics That Nail the Reality of Parenting in Summer
14 Hilarious Cartoons That Sum Up Parenting During the Holidays
BabyCenter Espanol 
15 caricaturas sobre la ciencia de la paternidad ¡Para reír!
INC.com
These two moms created a book after three years of testing out their material on social media. And guess what? They nailed it.
Innov8tiv
Parenting.com 
The Truth About Parenting: Blogs Every Parent Should Read
Martha Stewart Radio on Sirius
DJ Paris's Bloggers Are Weird podcast 
Science of Parenthood – Bloggers Are Weird
Blogging Betties
BB 024: Finding the Perfect Equation with Science of Parenthood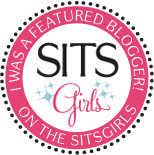 SITS Girls
Bonbon Break
Syndicated Fridays!
Blogger In Focus
CNN's Living/Parents
Sheryl Sandberg at BlogHer: Not Every Woman Needs To Be A CEO
Build Your Platform Through Community
Lifescript's Health Bistro Blog
The Examiner
Catching Up with Norine Dworkin-McDaniel
Saavy Working Girl
Career Interview: Q & A With Norine Dworkin-McDaniel
Life Happens Then Write Blog

Where Moms Go To Publish: Interview With Norine Dworkin-McDaniel Part 1
Where Moms Go To Publish: Interview With Norine Dworkin-McDaniel Part 2
Tania Pryputniewicz's Transformative Blogging
An Interview with the Collaborative Team Behind "The Science of Parenthood"
Guest Posts
Scary Mommy
How To Dress A Newborn For Brunch
Happy First Birthday
Erma Bombeck Writer's Workshop
Obsessive Execution Disorder
Lost in Suburbia
Lost in Suburbia Story of the Week: The Sheer Terror Plan For Reviving A Dying Career
Fabulous Blogging
The Divine Secrets Of A Fabulous Blogging Partnership
Quotes
These 6 Summer Date Nights Will Make You Swoon on EverdayFamily.com
Why Fatherhood Matters on EverydayFamily.com
The Home Alone Debate on AllParenting.com
Blogiversary Interviews and Other Fun Stuff!
The Science of Parenthood by Nicole Knepper of Moms Who Drink and Swear
There's an Art to Science By Peyton Price of Suburban Haiku
Playing a Game with the Girls from Science of Parenthood by Danielle Herzog of Martinis and Minvans
Happy Birthday, Science of Parenthood! by Keesha Beckford of Mom's New Stage
Happy birthday to some awesome ladies! By Lisa Newlin..Seriously?